Access All Areas members are in for a treat this week! The kind people of Go Media who are behind the extremely useful resource of Mockup Everything have put together a huge bundle of mockup templates exclusively for B.SG members. The pack contains fully layered PSD template files for a range of products from the Mockup Everything library, including apparel, tech, posters & billboards and food & beverages.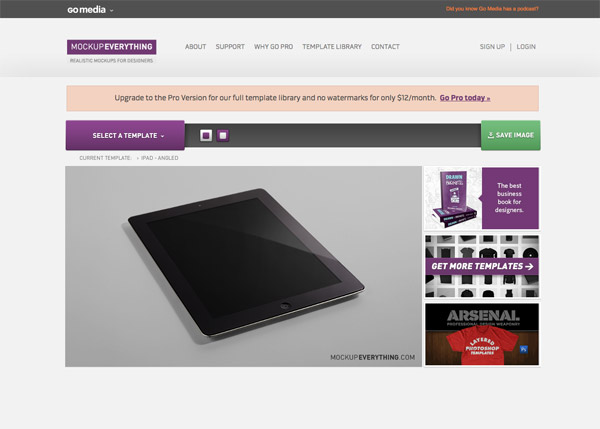 Mockup Everything is the place to go if you want to "mock up" your designs on products to simulate how they would look in real life. This helps add value to your work, which is especially handy when you're sending over design concepts to a client or showcasing your work in your portfolio. The full Pro Mockup Everything library includes just about every product you might ever need: Apparel, posters, books, stationery, labels, tags, bags, boxes and more!
Each template is already prepped and clipped, so all you have to do is simply paste in your artwork onto the relevant PSD layer to have it instantly mocked up into a realistic product.
Mockup Templates Pack
Access All Areas members are being treated to a special pack of mockup templates courtesy of Mockup Everything. There's two files from each category to make a total of 10 templates, consisting of a Crew Neck Sweater, Ladies Low Cut Tee, Tin Can, Wine Bottle, Billboard, Wheat Paste Poster, Hardback Book, Distressed Poster, iPhone in Hand and an Apple Laptop.
Members, don't forget to also check out the T-Shirt and Record Sleeve pack that was kindly supplied by Mockup Everything last year, and of course consider the benefits of being a full Mockup Everything Pro member to gain access to all the templates they have on offer.