Access All Areas members have a huge kit of textures and brushes for Procreate to download this week, courtesy of iPad Calligraphy. The Glitter and Foil Kit is perfect for iPad lettering artists, it's packed to the brim with versatile resources to make your designs shimmer & shine, without covering the floor with tiny specks of glitter! Over 30 high resolution textures and almost 50 Procreate brushes are included, covering a variety of glitter, foil and confetti effects.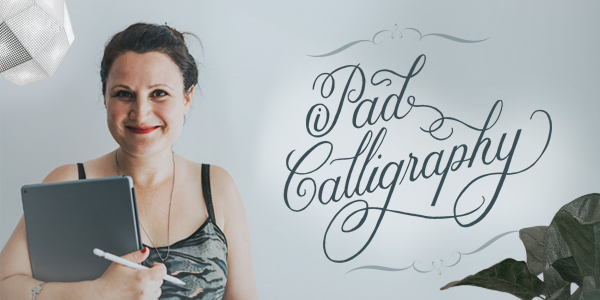 There's no denying learning a new skill takes time, but it certainly speeds things up if you know where to look. Whether you are just starting out with calligraphy or want to master using the iPad for design work, you'll find great products & learning resources on iPad Calligraphy. Offering a unique range of brushes, textures & tutorials made especially for Procreate, great for a beginner or a seasoned professional. As a special bonus, you can get 30% off storewide using the code Spoon-VIP at checkout.
Find out more about iPad Calligraphy
Glitter & Foil Procreate Kit for Members
This Glitter and Foil kit for Procreate contains a huge number of resources, including 9 Shimmering Glitter Textures, 16 Shiny Foil Textures, 8 Versatile Background Textures, 11 Effects Brushes, 7 Scattered Confetti Brushes, 11 Textured Shape Brushes with distressed edges, plus 18 Bonus Floral Stamp Brushes. All textures are high resolution PNG files – 3000 x 3000 pixels @ 300DPI. The brushes will only work with the Procreate App on the iPad, compatible with Procreate 4 and earlier.