Access All Areas members are being treated to a hugely popular design resource product this week courtesy of True Grit Texture Supply. The Vector Savior pack is a collection of distressed vector halftone patterns for Adobe Illustrator, comprising of various sized halftone dots; halftone lines in horizontal, vertical and diagonal angles; and distressed texture patterns. Use them to fill solid shapes, or paint textures directly onto your artwork with the Blob and Brush tools.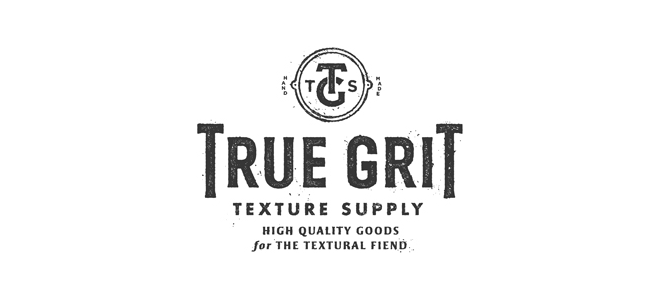 The True Grit Texture Supply goal is simple: create high-quality goods for the textural fiend. Every product has been carefully developed with a tonne of attention to detail and a heavy focus on authenticity, hand-crafted process, ease of use, resolution and slick support materials. Basically, they just want to make a bunch of incredible textural goods that save you time without the need to sell a kidney! Get a FREE sample pack plus more special offers by joining the True Grit Texture Supply newsletter.
Find out more about True Grit Texture Supply
Distressed Halftone Patterns for Members

The Vector Savior kit includes a total of 27 seamless patterns for Adobe Illustrator, along with and easy to follow, comprehensive installation guide with tips on changing the colour of your swatches. The resources come as Illustrator files and installable swatch libraries for fast repeat usage. Compatible with Adobe Illustrator version CS6 or higher.