Access All Areas members have a great new font to download this week, courtesy of Design a Lot. Coastly is a relaxed, handwritten font that was inspired by the Amalfi Coast in Italy and its lemons (which explains its name and colour palette) with thoughts of limoncello, granita, ice cream, the beach and ferry trips. It's ideal for headlines, posters, product design, quotes, branding, marketing materials and more. The font supports all major characters and punctuation, and even comes bundled with 10 bonus quote designs with a Summer theme.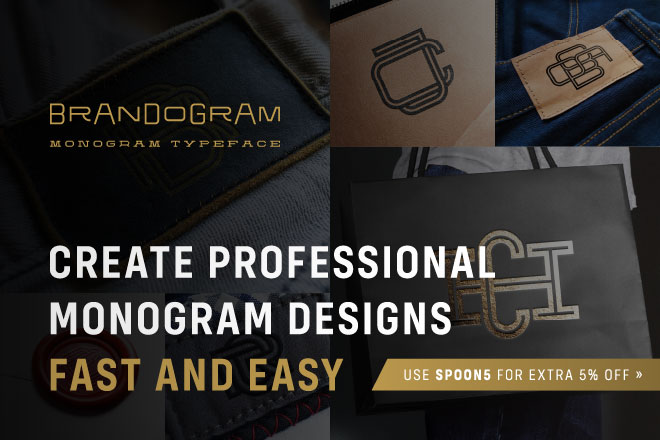 Design a Lot share a variety of free and premium design resources, including mockups, fonts, graphics and templates. Their latest big release is the Brandogram typeface, it's the ultimate tool for creating monogram designs! Thanks to the way Brandogram was created and optimised, the uppercase letters effortlessly fit together with the small caps that are activated by the lowercase letters, meaning you can create complex monogram logos in minutes. Brandogram is currently half-price as part of the launch sale, and Spoon Graphics readers can secure an extra 5% off with the code SPOON5.
Check out the Brandogram Monogram Font
Coastly Handwritten Font for Members

Coastly is supplied in OTF format and covers the latin alphabet with a full collection of letters, numbers and punctuation glyphs. It also contains a wide range of accented characters for multi-language support.