Access All Areas members have a colourful new collection of vector graphics and pattern resources to download this week, courtesy of Freepik. The Autumm Watercolour Collection contains a variety of Fall themed elements, including leaves, twigs, acorns, berries, along with representations of the change in weather, such as rain clouds and wellington boots! The assets are arranged into pre-made designs with complementary text, as well as ready-made patterns to fill backgrounds with colourful graphics. Use them to create warm seasonal artwork for promotions, greetings cards or prints.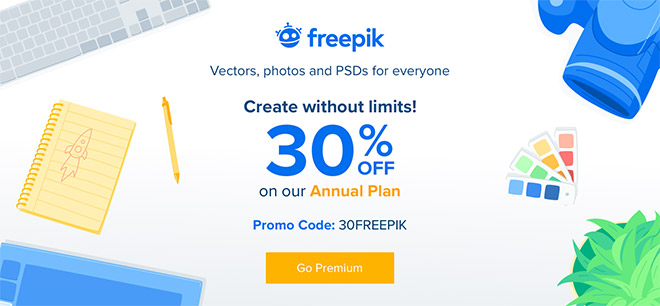 Freepik is home to over 1.4 million free graphic files, including everything from vectors and PSD files to Stock photos and Icons. All the resources are designed by Freepik themselves, so you'll find loads of exclusive items that just aren't available anywhere else! Get 30% off their annual plan with the code: 30FREEPIK.
Autumn Watercolour Graphics for Members

This Autumn Watercolour Collection contains a variety of seasonal graphics and patterns, all in a colourful watercolour art style. Each pattern file contains a swatch that will seamlessly repeat when applied as a fill, or the elements can be expanded and ungrouped for individual use.