Access All Areas members have a fantastic collection of mockup templates to download this week, courtesy of Freepik. These mockups feature images of notebooks alongside complementary stationery items, which can be customised to realistically apply your own doodles and artwork upon the pages. Each Photoshop file provides fast and easy editing with Smart Objects, where your design can be pasted to have it automatically manipulated with the correct perspective adjustments.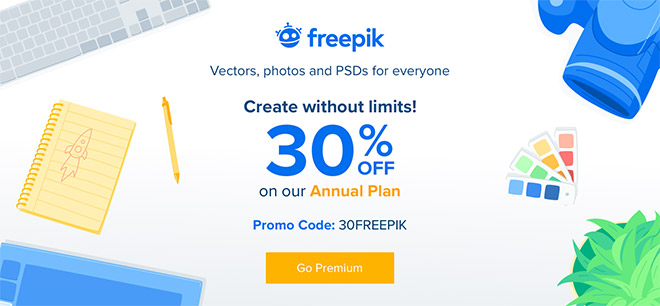 Freepik is home to over 1.4 million free graphic files, including everything from vectors and PSD files to Stock photos and Icons. All the resources are designed by Freepik themselves, so you'll find loads of exclusive items that just aren't available anywhere else! Get 30% off their annual plan with the code: 30FREEPIK.
8 Notebook Mockups for Premium Members

This collection of mockup templates contains 8 high resolution (5583×3722, 200ppi) files, neatly organised into user-friendly layers that identify the relevant areas to place your design to have it placed upon the cover and pages of the notebooks within the scene. Double click the Smart Object to edit its contents, paste in your own artwork to replace the placeholder graphics, then save and close the .PSB document to see the main PSD updated with your custom design.