The latest resource for Access All Areas members to download is not one, but two premium Photoshop Action packs from FilterGrade. The popular Light Leaks Series I and Light Leaks Series II packs have been donated for my members, making a total of 40 Actions which quickly add trendy retro style film burns to your images. These two series combined provide a vast range of light leak styles to ensure no two images look the same. They're non-destructive to keep your original photo safe, and they can even be edited and combined to produce truly unique effects.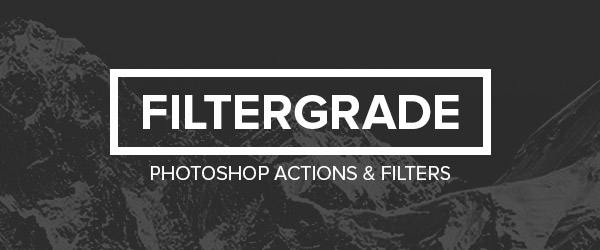 The FilterGrade Shop is stocked full of Actions of various types, including fashion styles, photo retouching tools and plenty of cool effects. If you like the look of these Light Leak Actions, you might also be interested in other retro themed Actions such as the FilmStock Analog Photoshop Actions or ColorWash Faded Photoshop Actions. Both harness the beauty of analog photography with noise & grain, dust & scratches, and washed out faded looks.
Find out more about FilterGrade
40 Light Leak Actions for Premium Members

Access All Areas members have been treated to both the FilterGrade Light Leak Series I and Light Leak Series II packs. This download contains both sets which amounts to 40 individual Actions! With this vast collection of burns, glares and light leaks of all shapes, styles and sizes you'll be able to customise your photos with beautiful retro effects with just the click of a button.