Access All Areas members have a useful pack of Procreate brushes to download this week, courtesy of Riveros Illustration. This set of brushes is perfect for sketching, inking, and adding powerful textures to your art. Easily create grainy shading and gradients with 33 brush options, each with a unique textured appearance.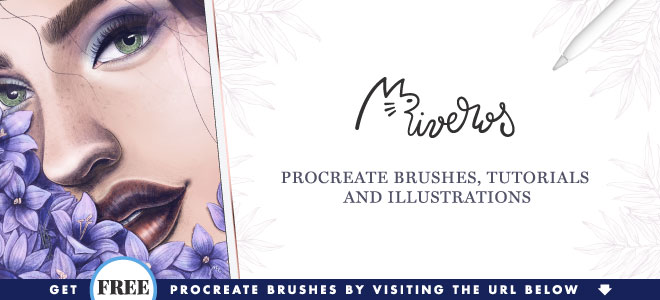 Claudia Riveros is the talented artist behind Riveros Illustration who creates useful digital products to improve your drawing skills. In her store, you will find Procreate brushes, tutorials and illustrations, all with a wonderful hand-drawn style. Get a FREE sample from her latest Procreate brush set, and receive early bird discounts on new products by following the link below.
Find out more about Riveros Illustration
Textured Procreate Brushes for Members

Add personality, depth, and charisma to your illustrations and lettering art in Procreate with this set of Textured Finish brushes. Transfer the .brushset file to your iPad to have the full collection of brushes available for use in your Procreate brush library.