I have a new set of Illustrator resources for you to download today. I borrowed some of my daughter's wax crayons to make a series of brushes that help you create hand drawn effects within your illustrations. There's 12 in total, 3 of which are solid, whilst the others feature two colour shades that retain some of the detail from the original crayon marking scans. Unlike typical art brushes that stretch to fit, these have been made to repeat along a path for a more realistic appearance. Apply the brushes to strokes, or paint directly with the brush tool to add irregular outlines to your artwork.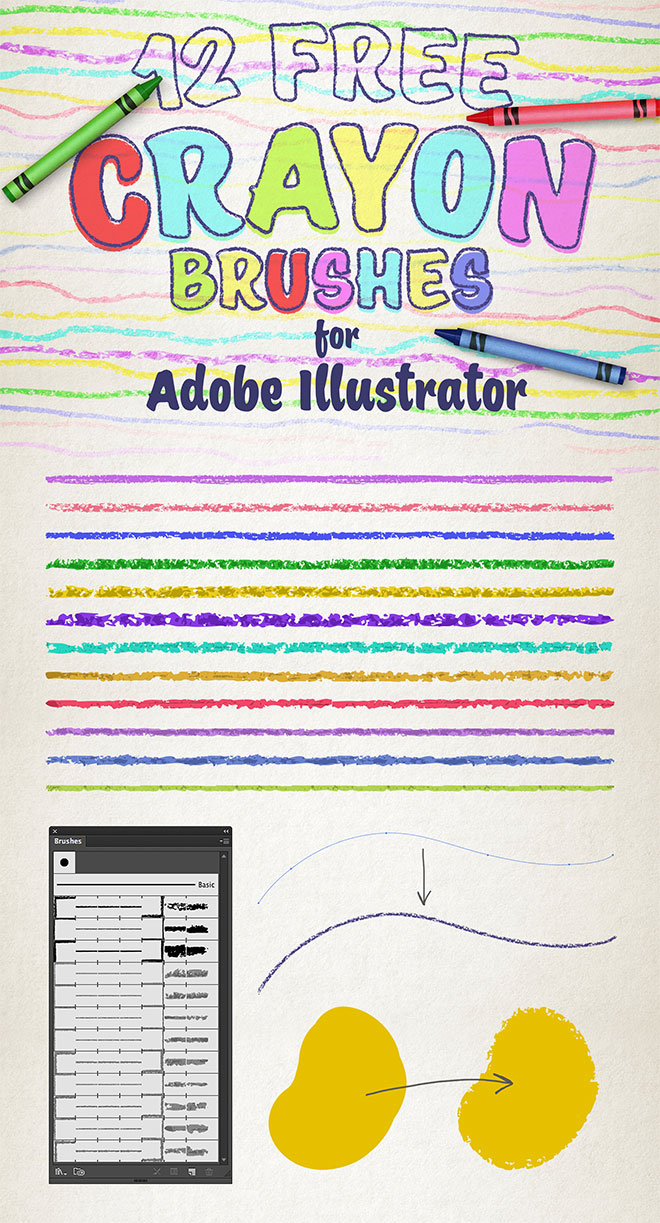 My set of wax crayon brushes for Adobe Illustrator contains 12 pattern brushes that will repeat along a path of any length. There's a variety of brush marks, each vectorized from real crayon scans. By simply applying a brush to your vector paths, you can give your illustrations a hand drawn appearance.
OR
Buy '12 Wax Crayon Illustrator Brushes' for $10
Want more? Check out these great related products
The following resources cost a little money, but I definitely recommend checking these related products out to complement my Wax Crayon brushes.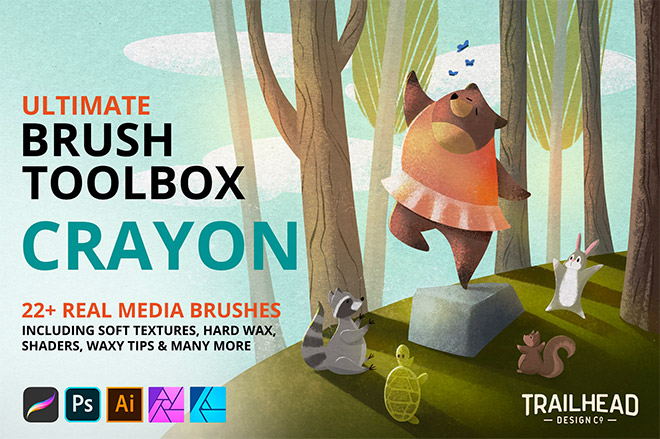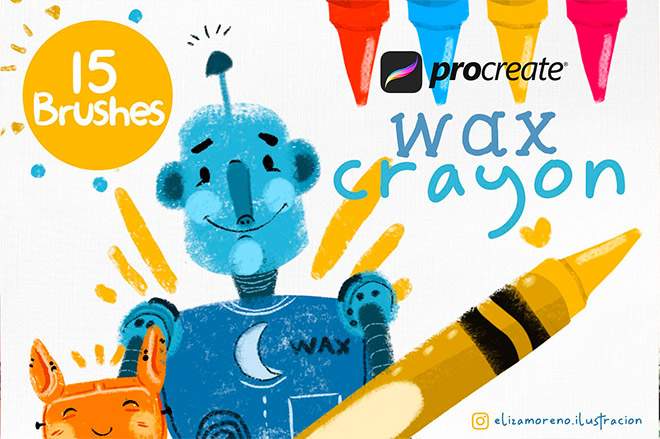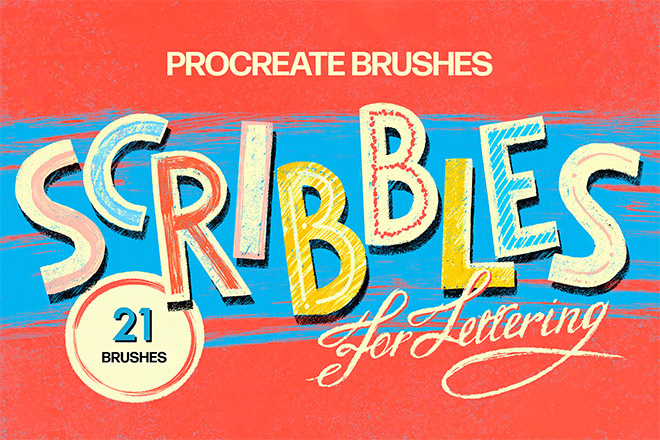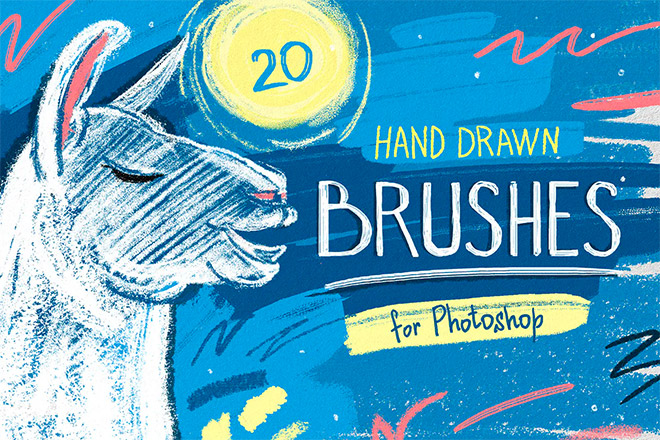 ⭐ Get 20% off at RetroSupply with the code SPOON20