Access All Areas members can now get their hands on some lovely illustrated flyer templates courtesy of FlyerHeroes. This foodie flyer bundle is a compilation of 12 individual flyer designs to produce the ultimate collection of templates for food related businesses. Each flyer comes as a ready-to-use Photoshop PSD and includes a detailed character that has been lovingly hand illustrated by Jo Taylor.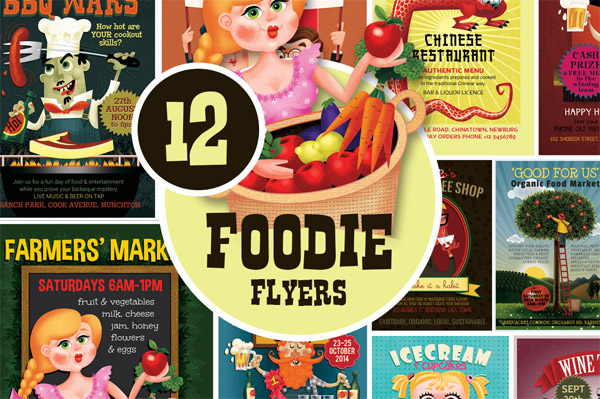 FlyerHeroes is home to hundreds of print ready flyer templates for Photoshop. Every flyer file comes as a fully editable PSD file so you can easily change the text, images or layout. You'll find loads of great designs for clubs, churches and various types of businesses to effortlessly create a promotional campaign for yourself or your clients.
Find out more about FlyerHeroes
Foodie Flyers Bundle for Members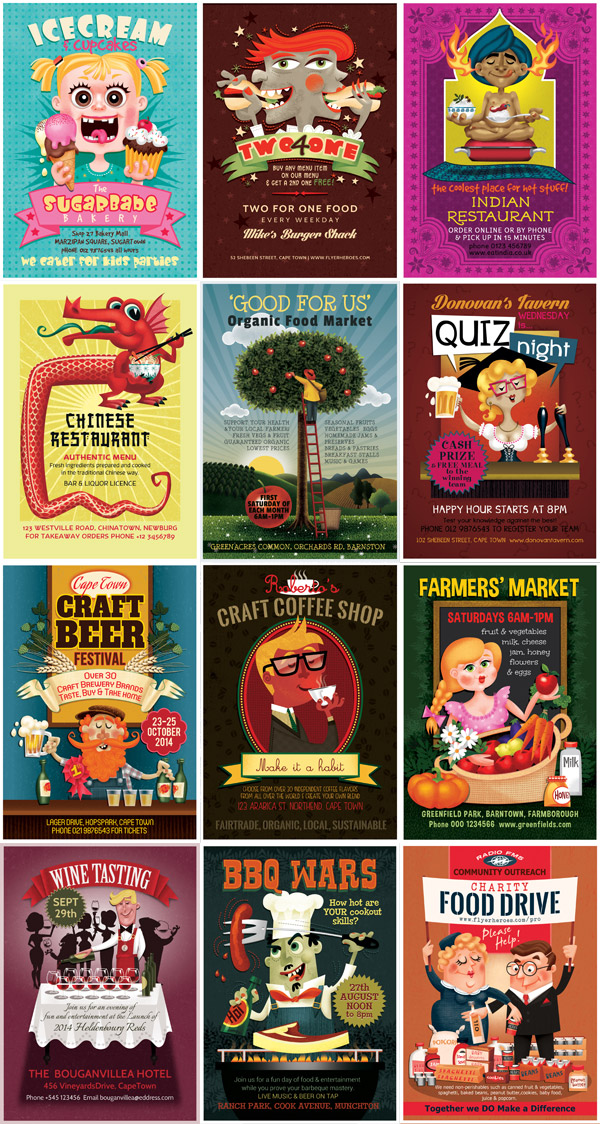 The latest resource for Access All Areas members to download is this 12 strong pack of food related flyer templates from FlyerHeroes. Each PSD is print ready at 300dpi resolution with freely available fonts allowing you to edit the text and customise the design for your own projects.
Every file is made extra special by a fantastic character illustration that complements the theme of each design. Even if you don't have a use for the full flyer templates, the characters alone are a brilliant resource that can be used in all kinds of design work.