Add cool retro style print effects to your artwork with this collection of super-high resolution Halftone Texture Photoshop Brushes. Each brush features a unique array of halftone dots that gradually change in size to produce subtle variations of tone. There's 10 brushes in the set, ranging from light tones made with widely spaced tiny dots, through to densely packed groups of heavy dot patterns. Applying these textures over solid colour backgrounds instantly adds subtle details and gives your artwork an old newsprint or comic book style appearance.
The download package contains two brush sets, one huge 5000px collection of brushes for the latest Photoshop versions, and a 2500px set for legacy versions. Choose a halftone pattern from the brush group, alter the size and make a single click on your canvas to apply the texture. These brushes are great for instantly adding interesting effects to backgrounds, or to distress your designs by applying the texture within a layer mask.
Want more? Check out these great related products
The following resources cost a little money, but I definitely recommend checking these related products out to complement my Halftone Texture brushes.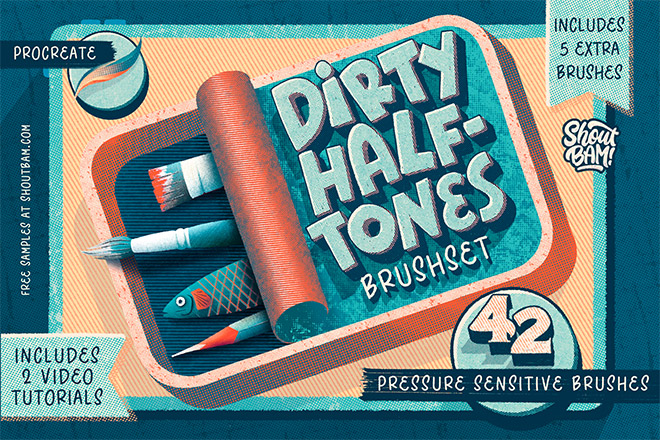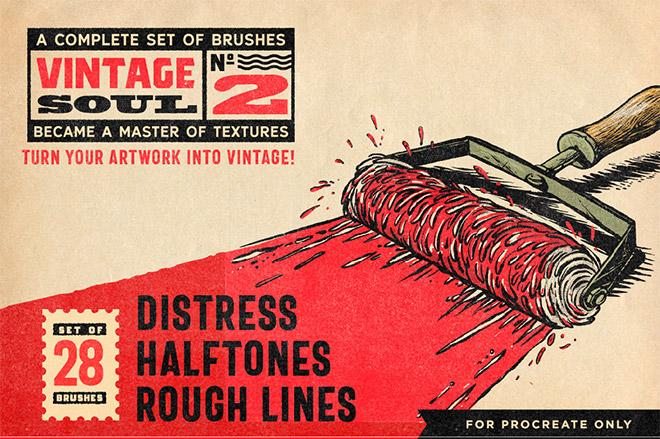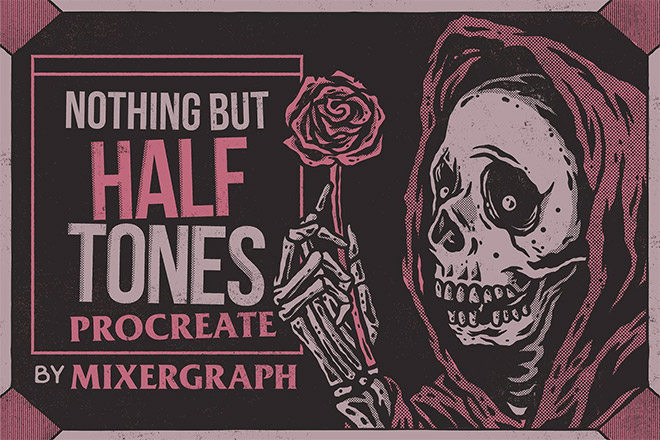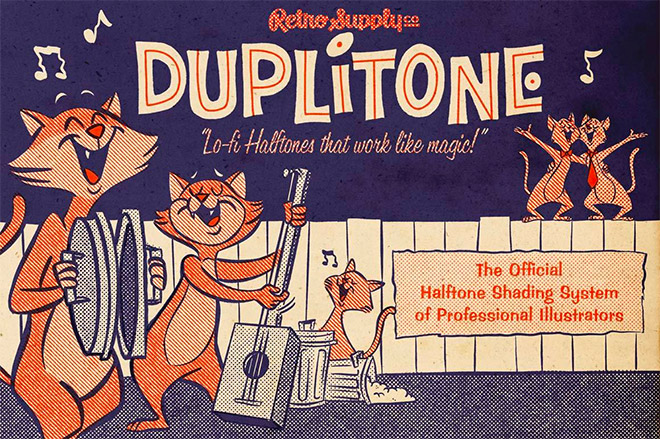 ⭐ Get 20% off at RetroSupply with the code SPOON20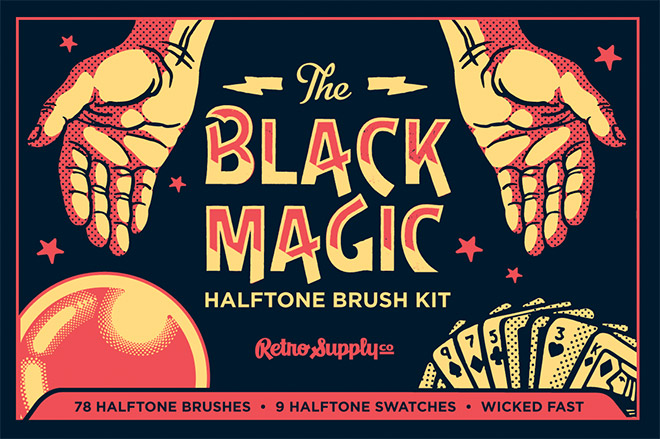 ⭐ Get 20% off at RetroSupply with the code SPOON20