Stipple Shading Tattoo Illustration in Photoshop
Follow along with today's Photoshop video tutorial to create a bold and vibrant illustration of a snake. We'll start with a loose, initial sketch, then I'll show you some helpful brush settings for accurately outlining your illustration. The artwork is brought to life when colour is added, then it really starts to take shape when you apply the stipple shading. A bit of polish with some Photoshop layer styles adds some finishing touches, then an old paper texture helps achieve that old-school tattoo flash look.
⭐️ Storytale is a big marketplace with vector and 3D illustrations for design projects. Get a 30% discount on all Storytale illustrations with the promo code spoongraphics30. The promo code is valid until the end of August 2020 – https://synd.co/39B7rqM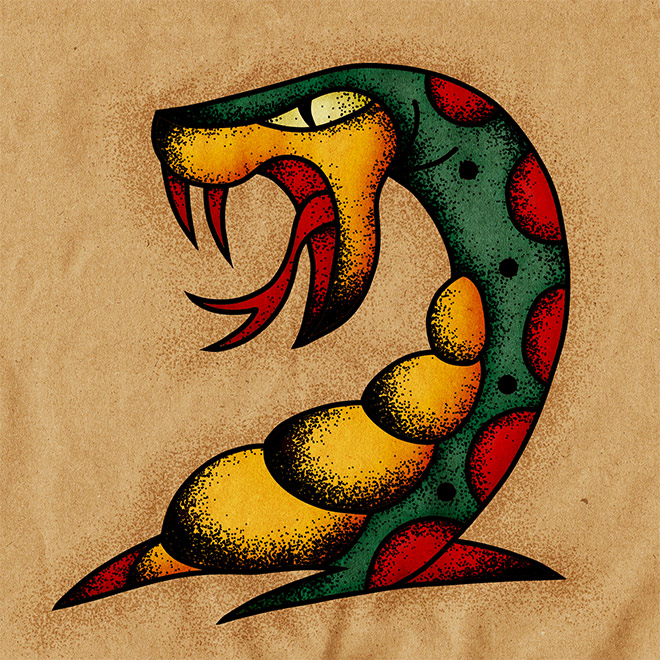 ► Use my snake sketch to follow along – https://spoon.graphics/30C1kjc
► Download my Stipple Shading Photoshop Brushes – https://spoon.graphics/333ZfLU
► Watch my old tattoo style illustration tutorial – http://spoon.graphics/2vIjYVg
► Download my Old Paper Textures – https://spoon.graphics/3aAJFtN
Subscribe to the Spoon Graphics YouTube Channel
Want more? Check out these great related products
The following resources cost a little money, but I definitely recommend checking these related products out to complement my Stipple Shading tutorial.