Wax Crayon Illustrator Brushes – $10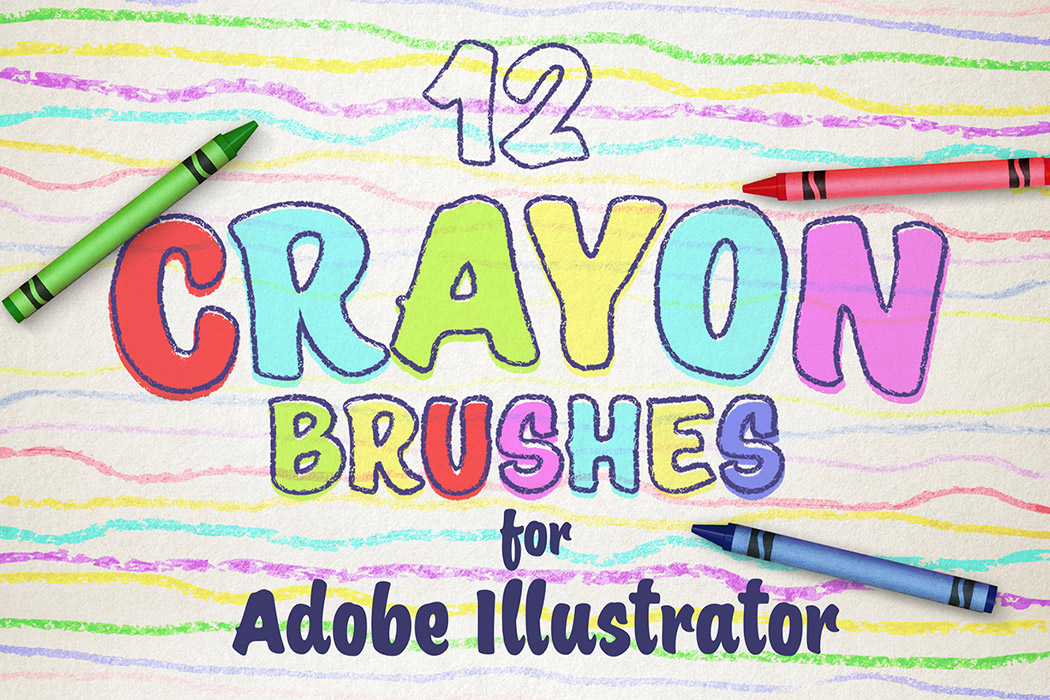 I borrowed some of my daughter's wax crayons to make a series of brushes that help you create hand drawn effects within your illustrations. There's 12 in total, 3 of which are solid, whilst the others feature two colour shades that retain some of the detail from the original crayon marking scans. Unlike typical art brushes that stretch to fit, these have been made to repeat along a path for a more realistic appearance. Apply the brushes to strokes, or paint directly with the brush tool to add irregular outlines to your artwork.
Buy My Wax Crayon Illustrator Brushes – $10
My set of wax crayon brushes for Adobe Illustrator contains 12 pattern brushes that will repeat along a path of any length. There's a variety of brush marks, each vectorized from real crayon scans. By simply applying a brush to your vector paths, you can give your illustrations a hand drawn appearance.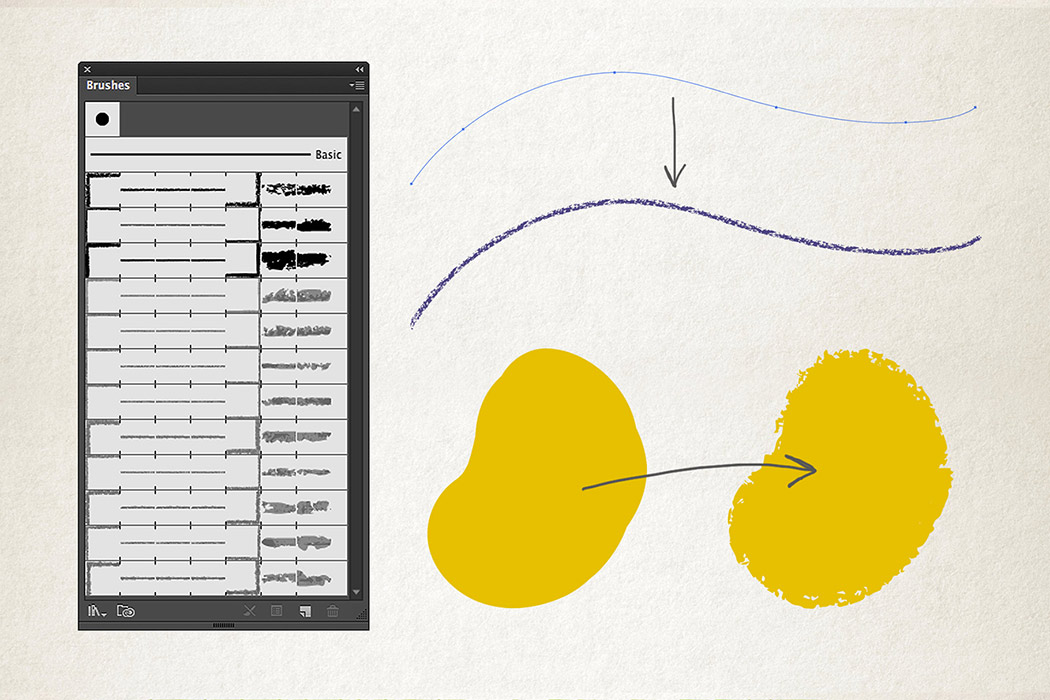 What's Included?
– 12 Illustrator Brushes
How to Use:
Install the brushes by navigating to 'Open Brush Library' > 'Other Brush Library' from the Brush panel menu. Select 'SG Crayon Brushes (Brushes).AI' from the Brushes File folder in the download package.
Alternatively, a standard Illustrator file is included that contains a range of paths with all the brushes applied. Copy and Paste these paths into your working document to have the brushes automatically transferred into your Brushes panel.