Washed & Worn Deluxe Vintage T-Shirt Textures Pack – $20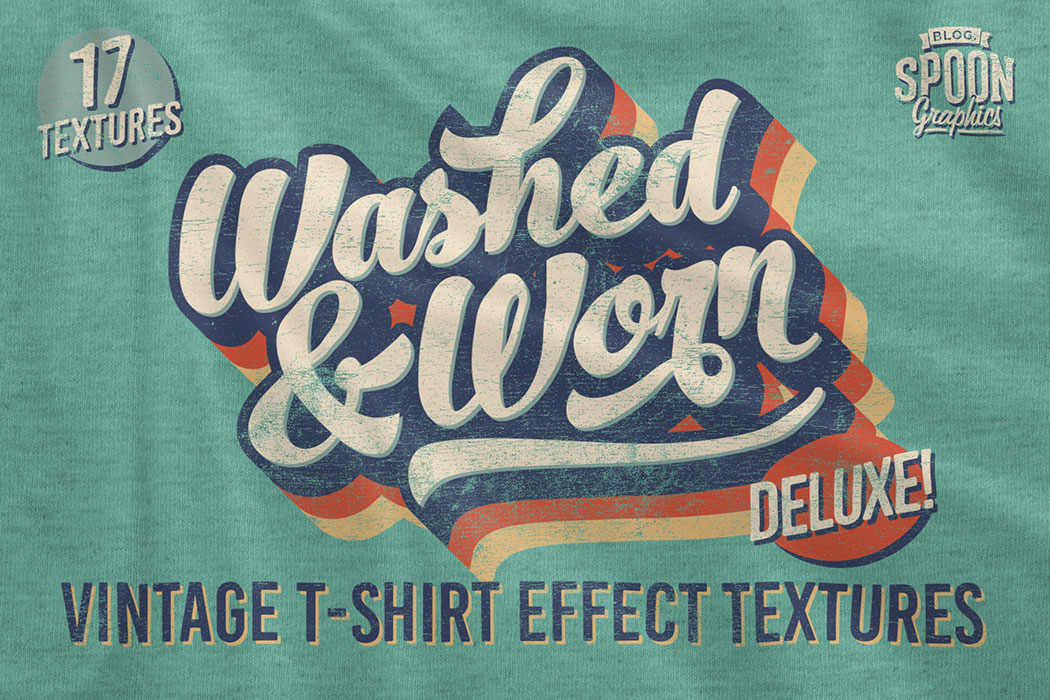 Turn your designs into vintage t-shirts with this pack of Washed & Worn textures. Made by coating, scrunching and distressing real fabric with real inks, these textures capture the authentic cracked surfaces of old t-shirts where the printed graphic has flaked away from being washed and worn over many years. With 17 super-high-resolution JPG and PNG files, all with a unique texture, you can transform your clean designs into retro-style t-shirts with faded prints.
Buy My Washed & Worn Deluxe Textures Pack – $20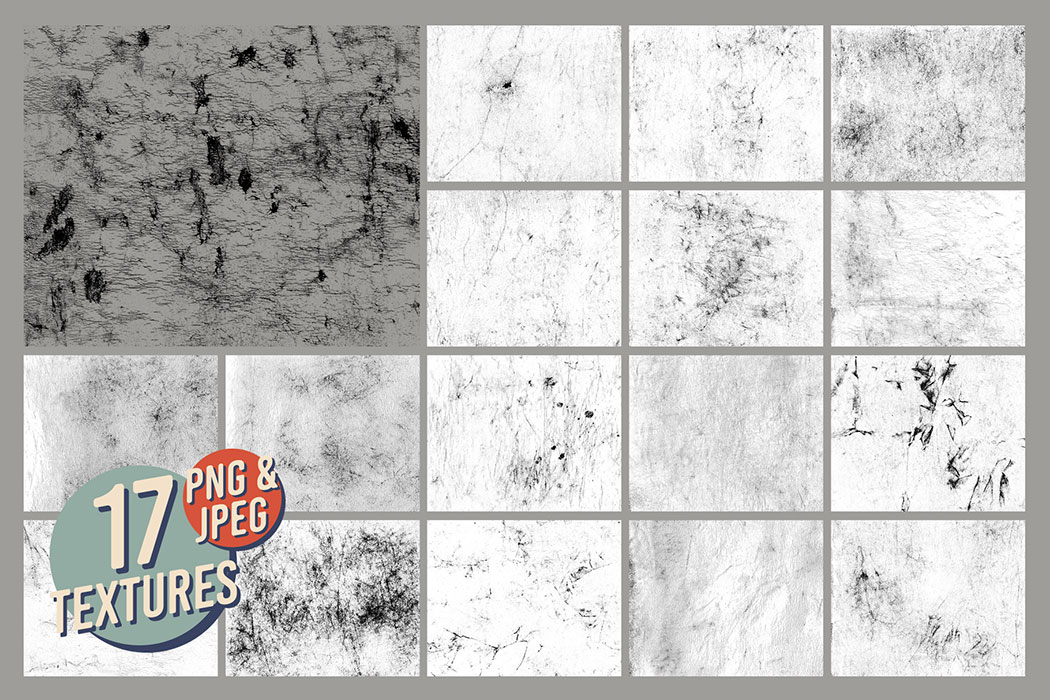 What's included?
– 17 Cracked Ink Textures
– Huge 6881x4960px, 600ppi files
– JPG & Transparent PNG images
– 2 BONUS Fabric Textures
– NEW 'Washing Machine' Photoshop Smart PSD
Compatibility:
JPG & PNG files are common formats that are widely supported in all kinds of image editing software, including Photoshop, Illustrator, Corel, Affinity, and more. Washing Machine Smart PSD is designed for use in Photoshop CC.
How to use:
Watch the instruction guide to discover techniques to use these textures in Photoshop and Illustrator: