Retro 80s Cover Art Textures – $10
Replicate the appearance of old, damaged VHS boxes, album covers, game boxes, and book covers to create your own retro-style artwork with this collection of cover art textures. Place these textures over your artwork to make the design look like it has been stored in your basement since the 80s, adding the kinds of creases and damage that are inflicted to old video cassette and computer game boxes from decades of wear and tear.
Buy My Retro 80s Cover Art Textures – $10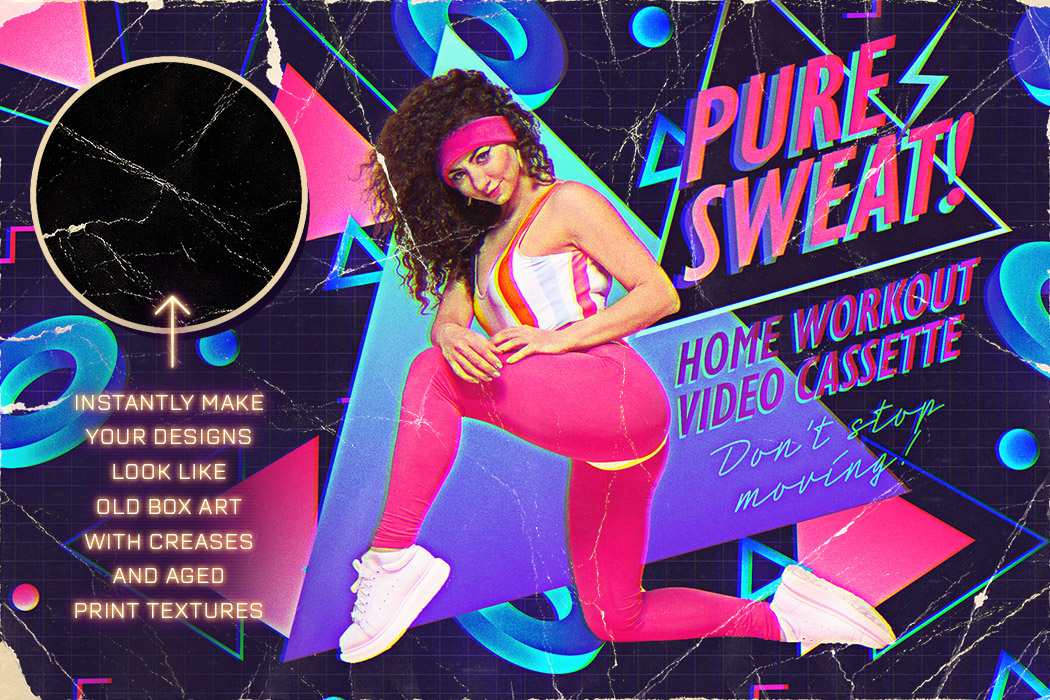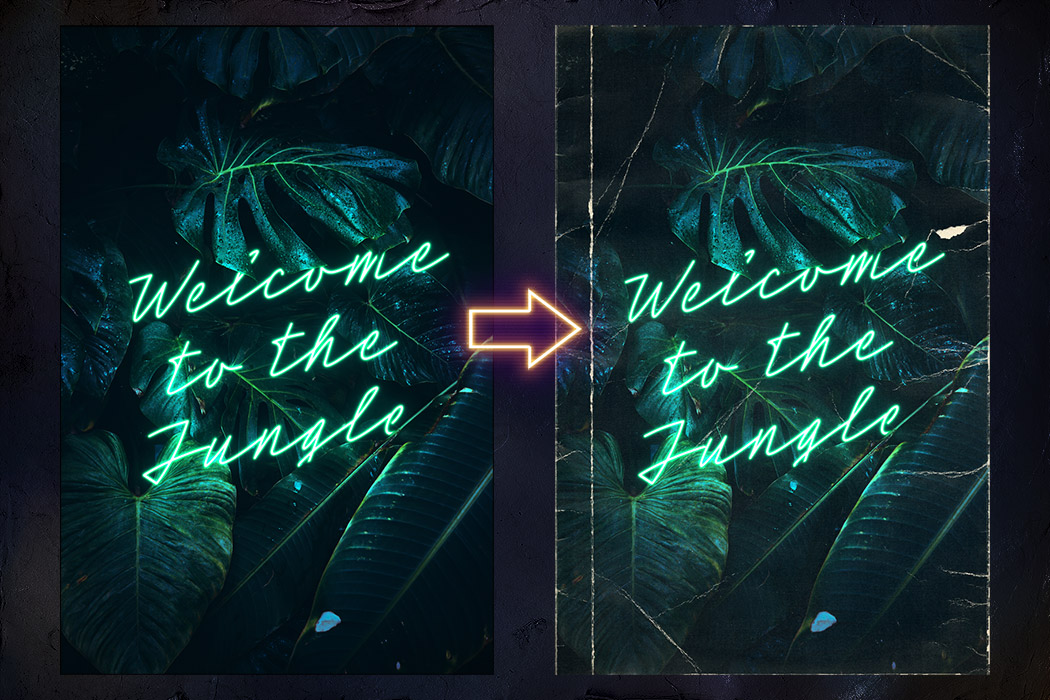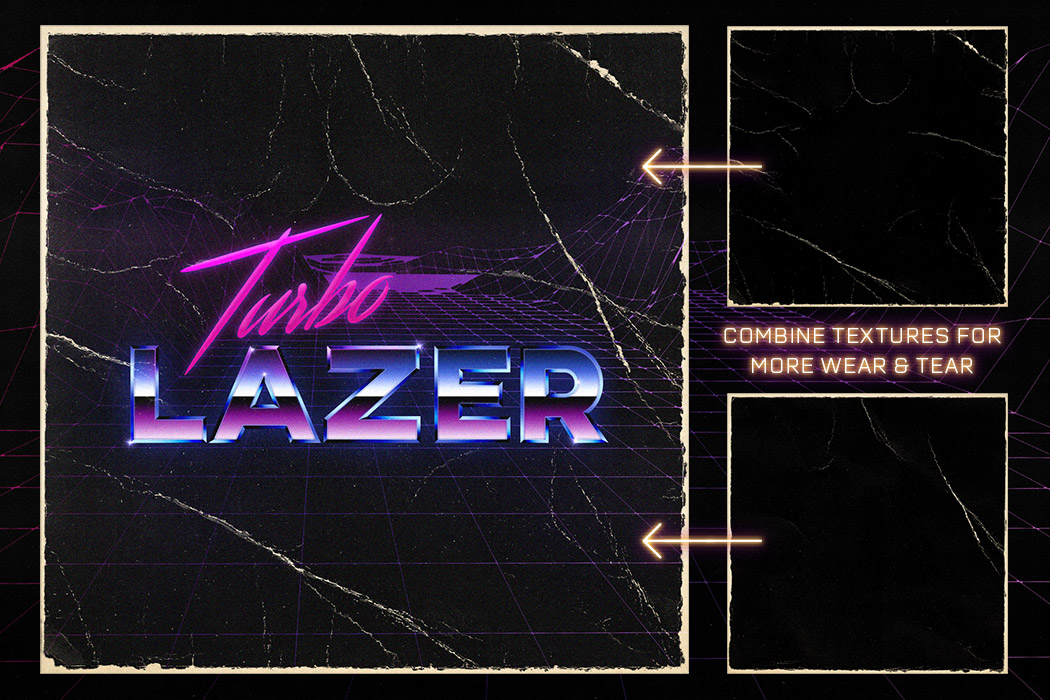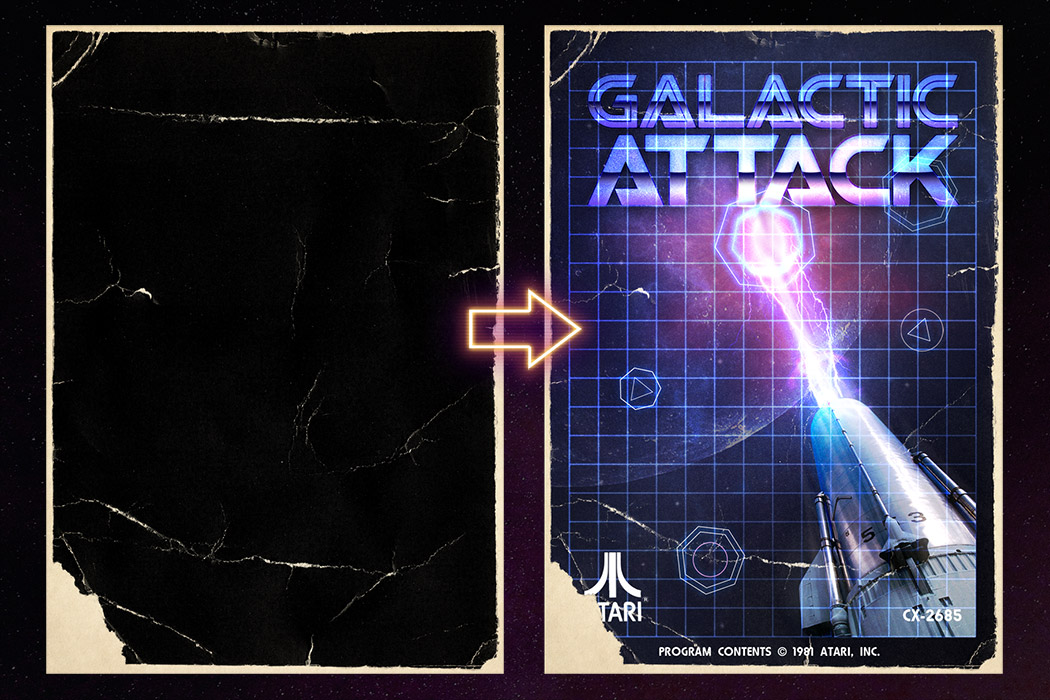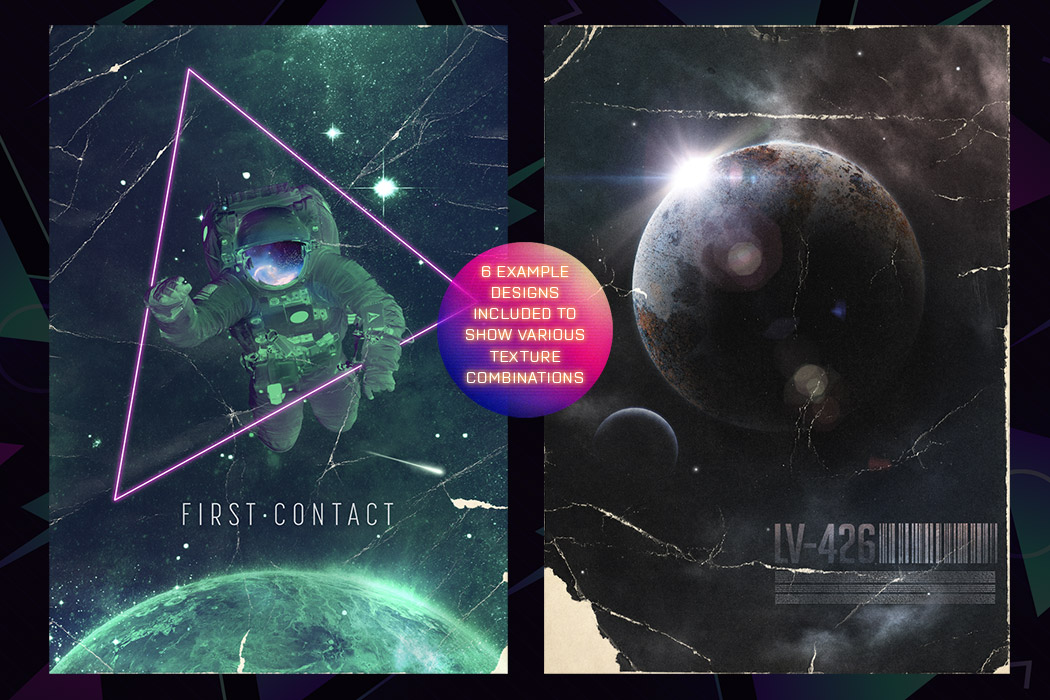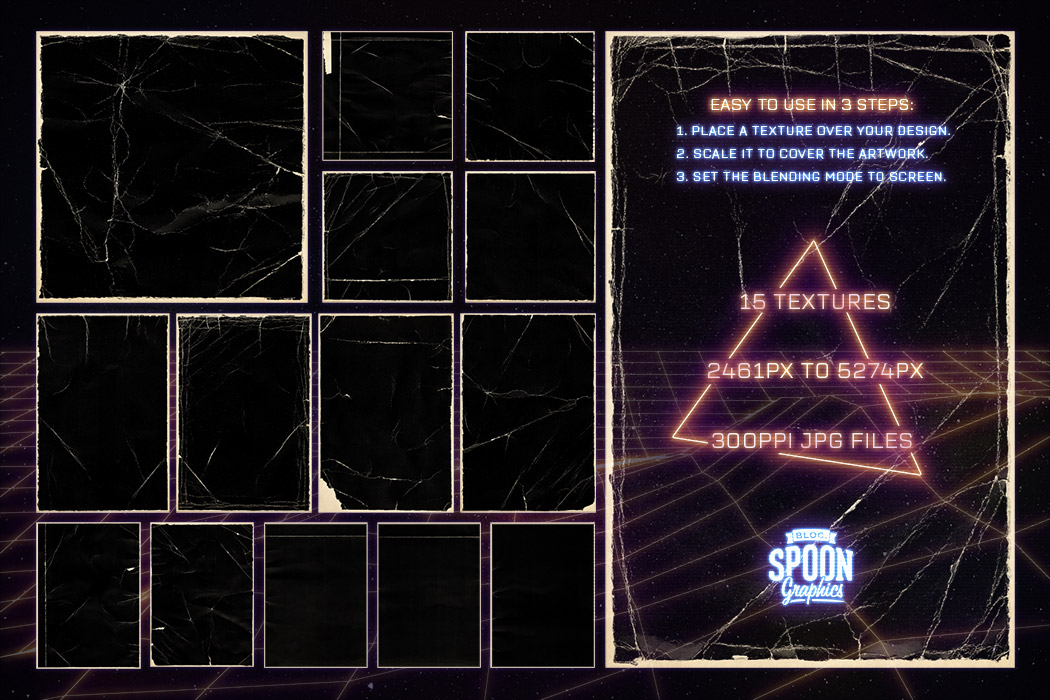 What's Included?
– 15 Cover Art Textures
– Various sizes and proportions between 2461px to 5274px
– 300ppi, JPG files
– 6 example designs included (Photoshop PSDs)
Compatibility:
JPG files are common formats that are widely supported in all kinds of image editing software, including Photoshop, Illustrator, Corel, Affinity, and more. Each example design is supplied in PSD format to enable you to see the layer structure in Adobe Photoshop.
How to use:
Choose from an array of cover art textures with varying levels of creases and damage. Place a texture over your artwork and scale it to size. Set the blending mode to Screen (or Lighten). Combine multiple textures to add more wear and tear effects.