Halftone and Engraved Effects for Photoshop – $10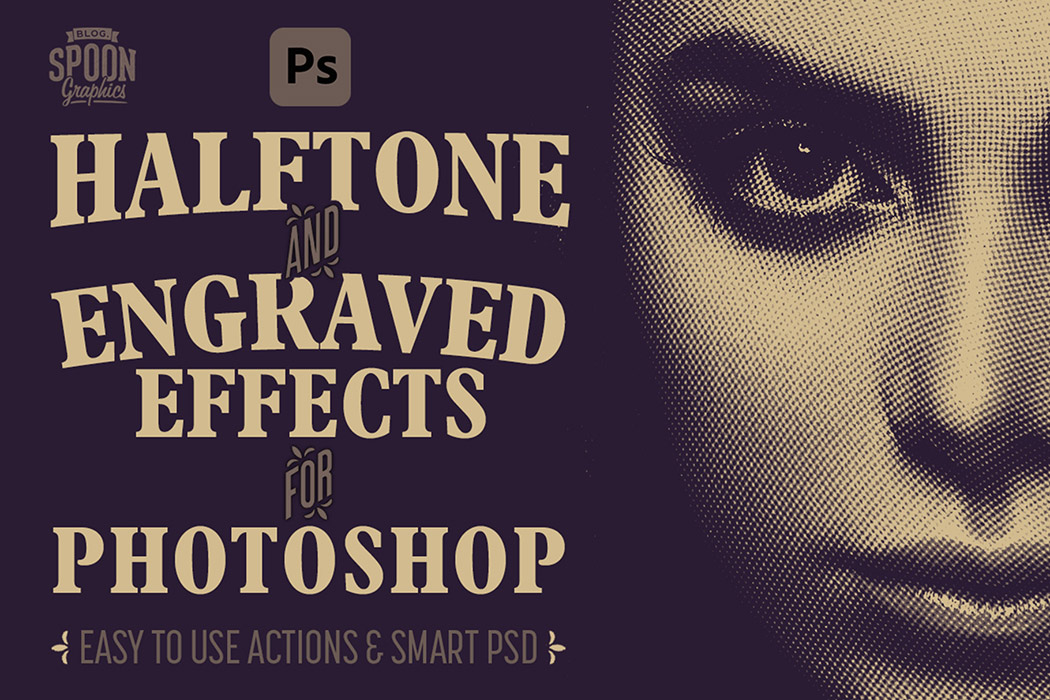 This collection of Photoshop Actions and Smart PSD allows you to easily generate halftone and engraved effects within your design work. Process your images with 9 effects via the 1-click Actions, or copy and paste your photo into the supplied PSD to apply a variety of detailed patterns that conform to the tones of the image, including halftone dots and engraving lines in various styles and sizes.
Buy My Photoshop Halftone & Engraved Effects – $10
What's included?
– 9 Halftone & Engraved Effect Photoshop Actions
– 1x Smart PSD
Compatibility:
.ATN Files are compatible with Adobe Photoshop. in the Actions panel, load the set under the Load Actions menu.
How to use:
These easy-to-use files make it easy to add halftone effects or engraved illustration effects to regular photos, making it ideal for replicating the appearance of newspaper pictures, vintage drawings, banknote figureheads, or graphic novel prints. Choose to run an individual effect from the Actions list, or see all the pattern style options together within the Photoshop Smart PSD.