Gold Effect Photoshop Action – $10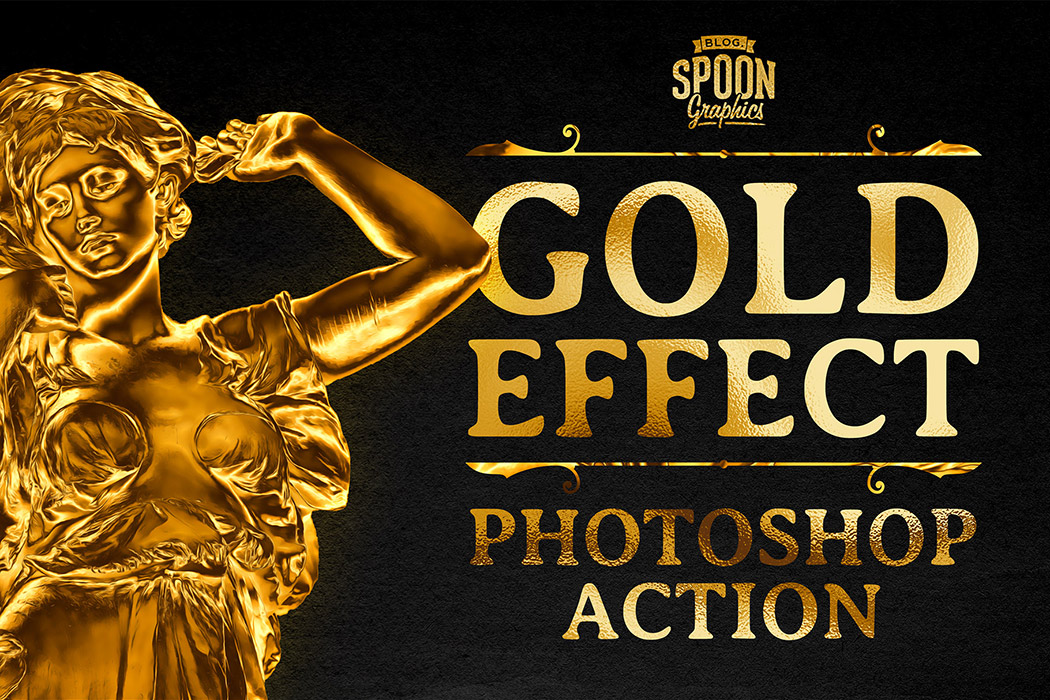 Turn anything into gold with the help of my Action for Adobe Photoshop! With the click of a button, this Action will play a series of adjustments that give an image a shiny appearance with yellowy hues that mimic solid gold. Upon playing the Action it will ask you to make a selection of your subject before continuing to process the effect with various Photoshop tools and filters.
Buy My Gold Effect Photoshop Action – $10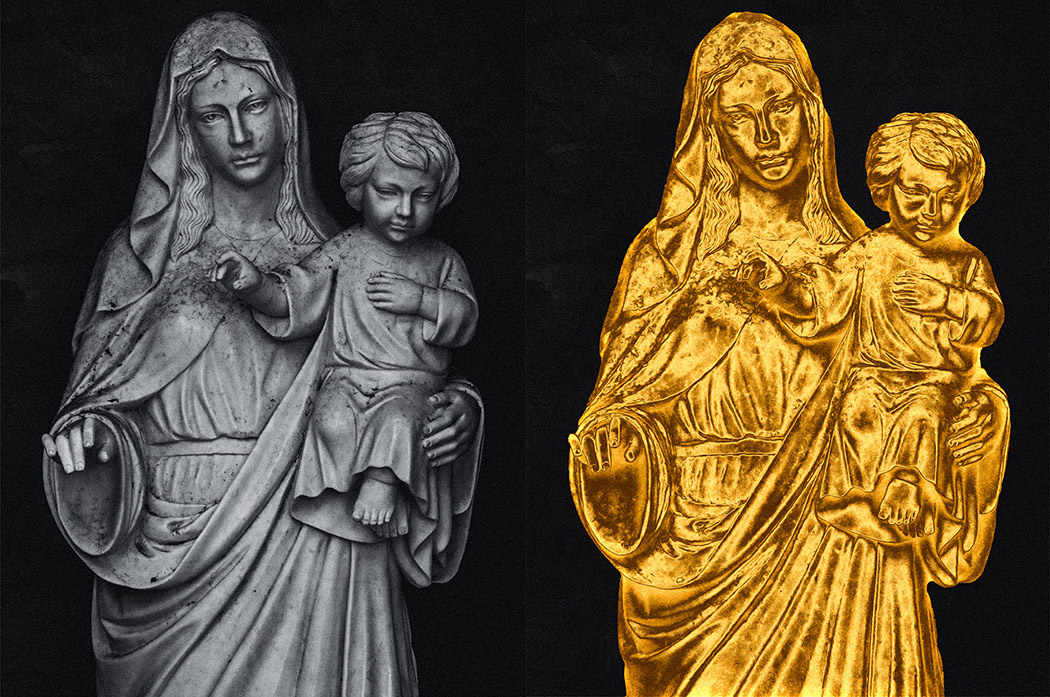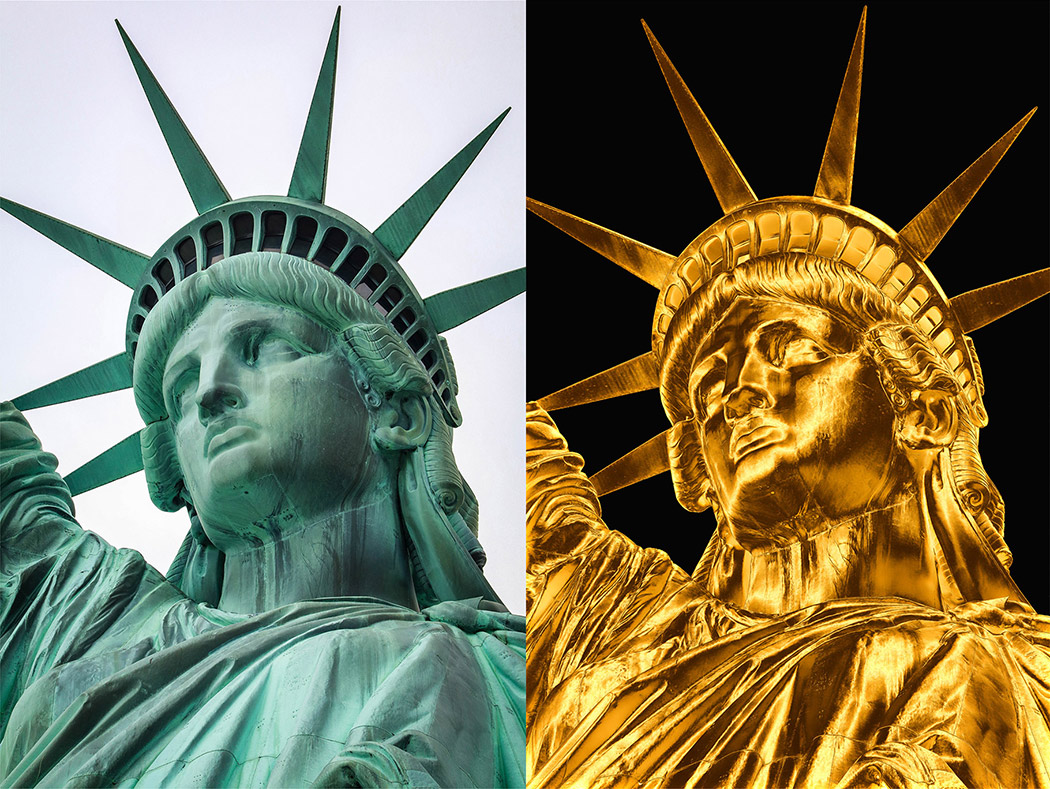 What's included?
– Turn Anything Into Gold Photoshop Action
Compatibility:
.ATN Files are compatible with Adobe Photoshop. in the Actions panel, load the set under the Load Actions menu.
How to use:
There are a variety of selection methods you can use to isolate your subject from its background. Perhaps the quickest and easiest (depending on the image content) is the Quick Selection tool. The 'Select Subject' button in the top toolbar can sometimes generate a good selection with just one click. Alternative techniques include tracing with the brush tool, outlining with the pen tool, or other advanced selection methods. Once your selection has been made, fill the area with red on the dedicated 'selection' layer that is generated during the first step of the Action, then continue playing the Action to complete the effect.