Ink Stamp Illustrator Styles – $10
Instantly apply letterpress style ink stamp effects to your logos and typography illustrations with just a click of a button with These Graphic Styles for Adobe Illustrator. Eliminate those clean vector lines and give your designs a trashy, hand made ink print appearance! There's different levels of texture detail, so you can choose how much to distress your artwork.
Buy My Ink Stamp Illustrator Styles – $10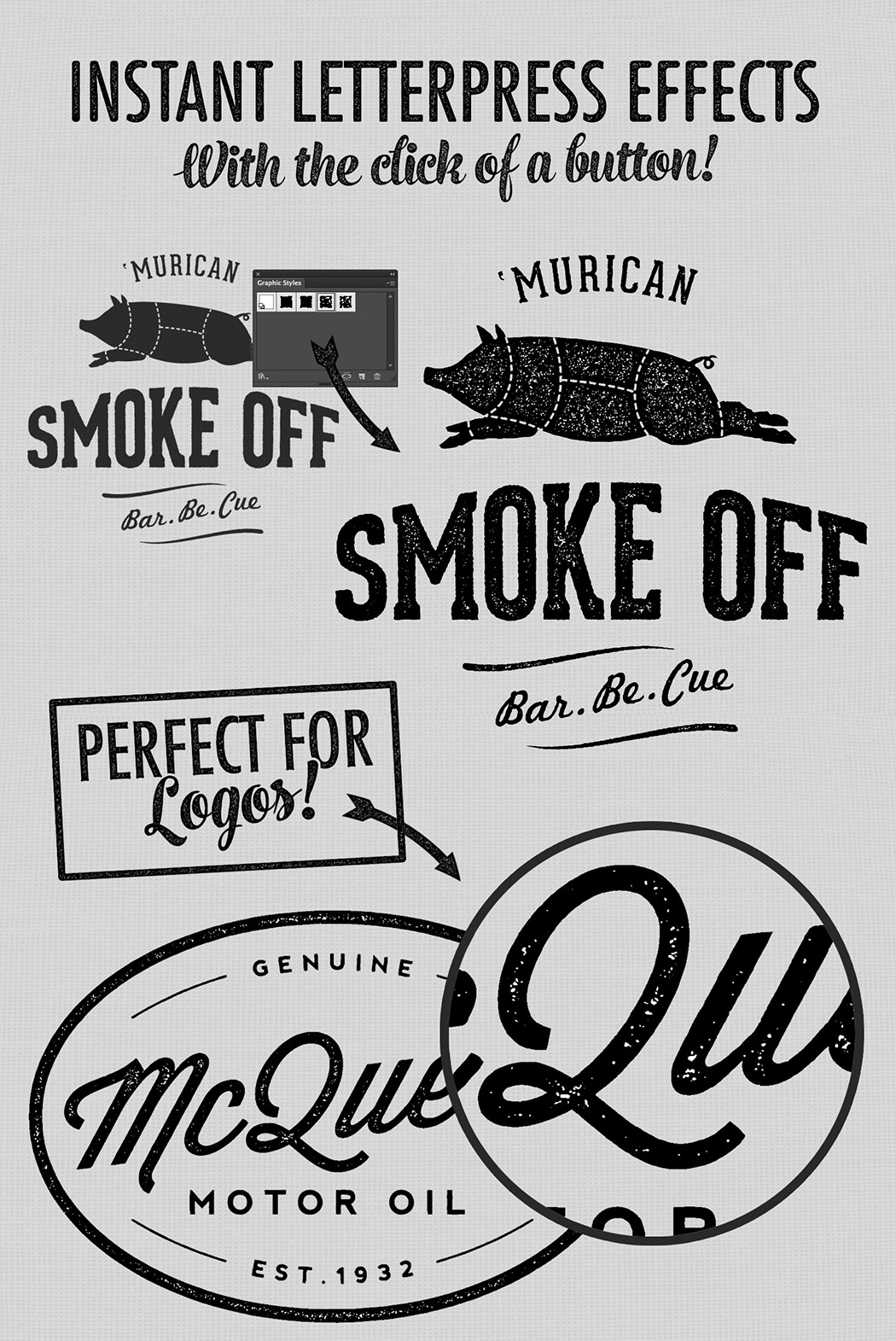 What's included?
– 4 Illustrator Graphic Styles
How to use:
The download package contains an Illustrator Style .ai file, along with a normal Illustrator document containing styled elements. Load the Styles file directly into the Styles panel, or copy/paste the elements from the document into your own design file to transfer the Style swatches.