Dry Brush Stroke Illustrator Brushes – $10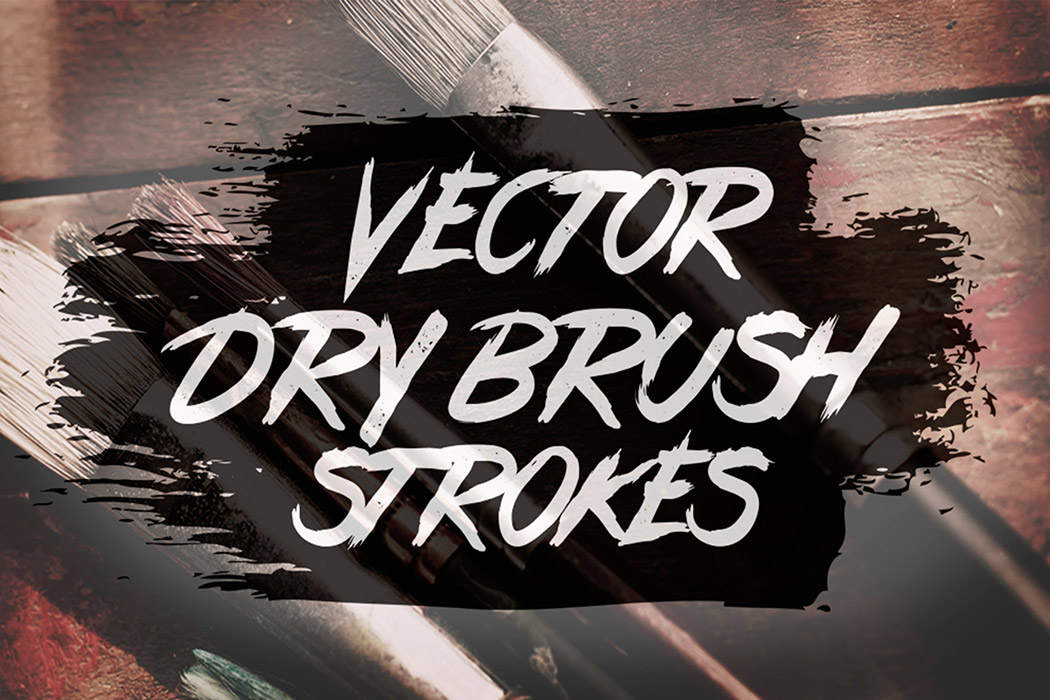 Bristly brush strokes are great for creating distressed designs with a hand made appearance. Download this pack of 24 vector brushes for Illustrator. Each brush stroke can be used as either a standalone graphic in your designs or applied with the Brush or Pencil tool to add rough texturing to your artwork.
Buy My Dry Brush Illustrator Brushes – $10
What's Included?
– 24 Illustrator Brushes
How to Use:
Install the brushes by navigating to 'Open Brush Library' 'Other Brush Library' from the Brush panel menu. Select 'Vector-Dry-Brush-Strokes-[Brushes].ai' from the download package.
Alternatively, a standard Illustrator file is included that contains a range of paths with all the brushes applied. Copy and Paste these paths into your working document to have the brushes automatically transferred into your Brushes panel.