Copy Shop Photocopy Effects Kit – $20
The Copy Shop has everything you need to recreate the gritty, low-fi aesthetic of photocopied designs! Run your photos through the 'Photocopy Machine' Photoshop Action to generate a high-contrast photocopied look with various dirty toner effect options, then build striking designs with a range of grainy photocopier textures, halftone patterns, and paper effects. If you want a head start, check out the ready-made gig poster templates inspired by the DIY music flyers that were mass-produced on photocopiers, or instantly create trendy quote art with old-school photocopy distortion effects using the easy-to-use Smart PSDs.
Buy My Copy Shop Photocopy Effects Kit – $20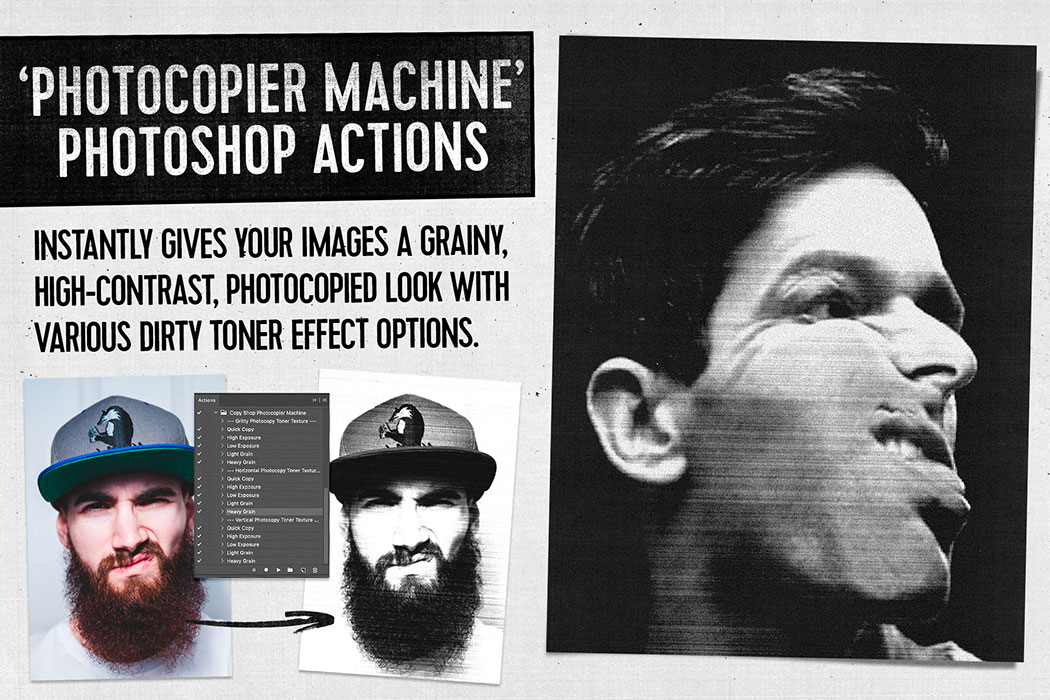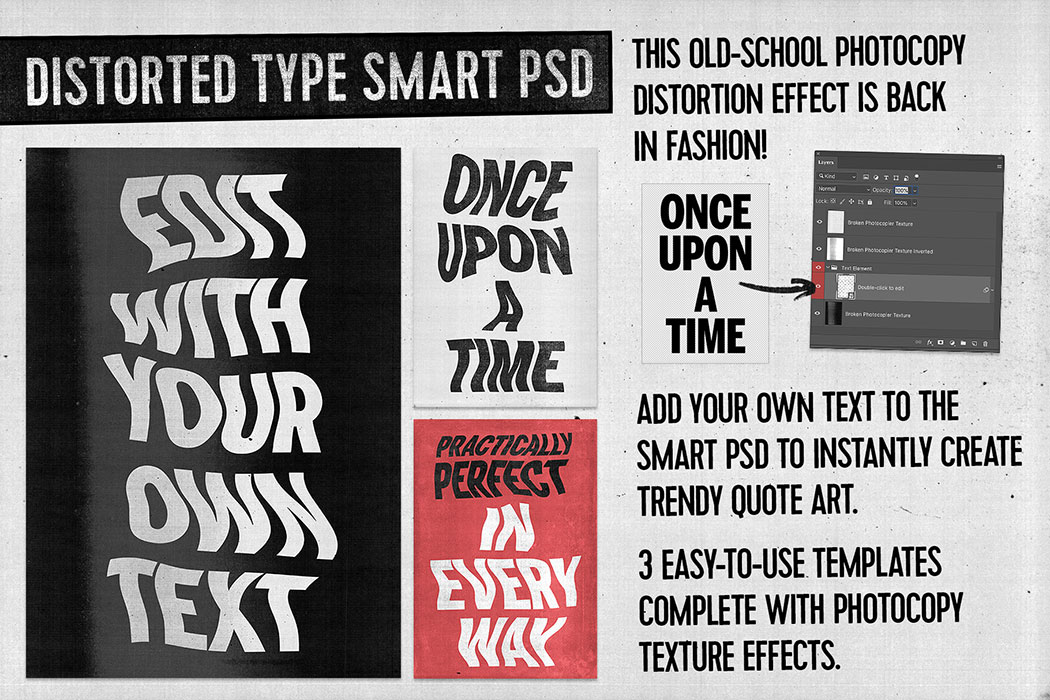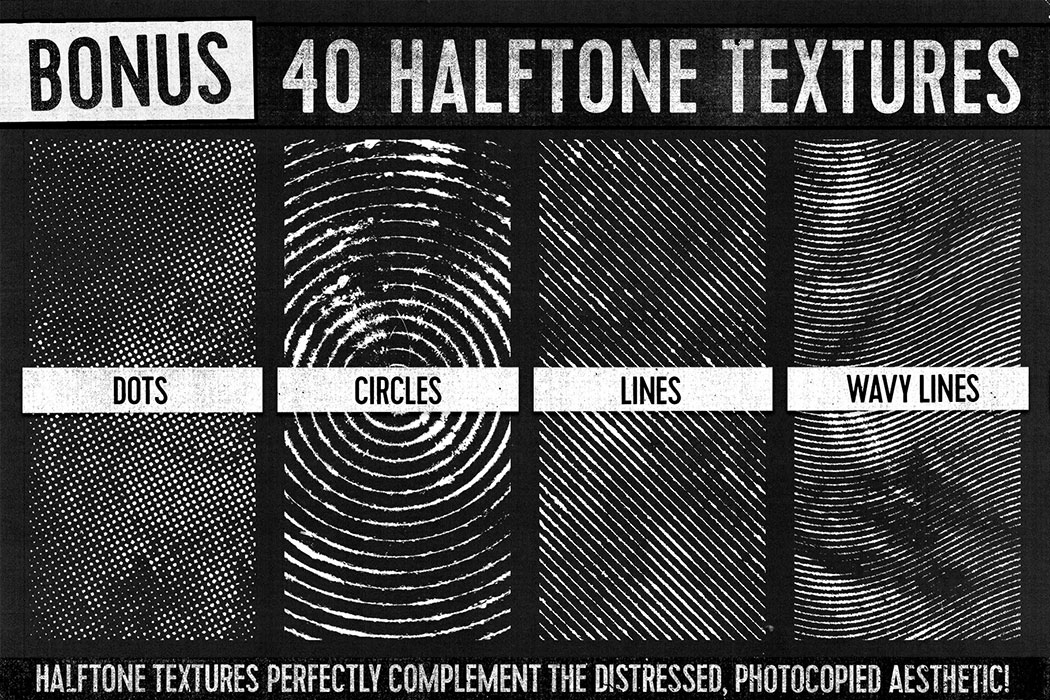 What's Included?
– 15 'Photocopy Machine' Photoshop Actions
– 12 Broken Photocopier Textures (2252x3399px, 300ppi JPG)
– 3 Photocopy Gig Poster Templates for Photoshop (A3, 300ppi)
– 3 Distorted Type Photoshop Smart PSDs (A3, 300ppi)
– 4 Paper Effect Textures (2514x3456px, 300ppi JPG)
– 40 BONUS Halftone Textures (2623x2006px, 300ppi PNG)
Compatibility:
JPG & PNG files are common formats that are widely supported in all kinds of image editing software, including Photoshop, Illustrator, Corel, Affinity, and more. The 'Photocopy Machine' Actions, Gig Poster Templates, and Distorted Type PSDs are designed for use in PHOTOSHOP CC.
How to Use:
'Photocopy Machine' Actions:
– Open an image in Photoshop.
– Select an Action from the various options.
– Click the Play Action button.
– Optional: Double-click the 'Filter Gallery' Smart filter to edit the settings and customise the result.
Gig Poster Templates & Distorted Type SMART PSDs:
– Double-click the thumbnail of the red highlighted artwork layer to edit the smart object contents.
– Paste your image into the smart object. Save and close the PSB file. the SMART PSD will now feature your artwork.
– Activate the required fonts specified in the folder. Use the Type tool to edit the text within the templates.
– OPTIONAL: configure any solid color adjustment layers to customise the artwork.