If you're an Access All Areas member here on Blog.SpoonGraphics no doubt you'll be familiar with FanExtra thanks to the range of amazing design resources they've supplied for the premium section. If you want to get your hands on thousands more goodies, quality tutorials & video courses as well as make use of unlimited design critiques, this is your chance to win one of five 1 year FanExtra memberships completely free. Alternatively, if you just can't wait or if you're not an Access All Areas member, FanExtra has also supplied a special coupon code available for everyone to get their first month for $1 instead of $9.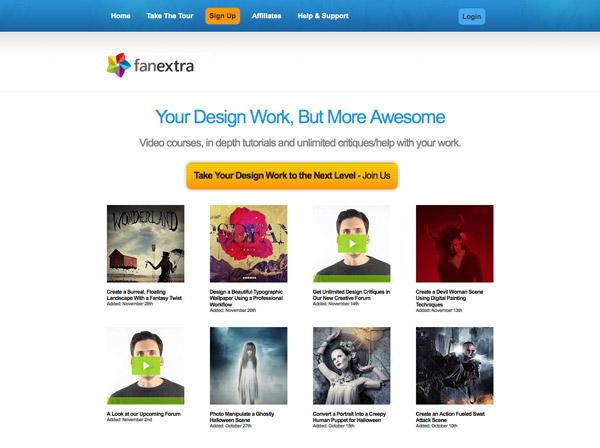 FanExtra is a members-only community that helps you develop your skills and take your design work to the next level. Members enjoy access to hundreds of advanced tutorials to learn new techniques, thousands of design resources to put to use in your own projects and expert personal tuition with unlimited design critiques to really perfect your talent. With memberships at $9 per month (or less via the quarter or yearly plans) it's extraordinary value for money and a must-have both students and established designers.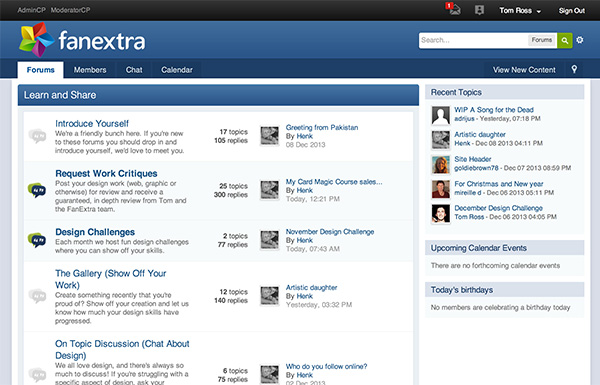 The design critique service via the FanExtra forum community is something that is difficult to find elsewhere and is particularly effective for improving your work through feedback from professionals.
Here's just a small collection of some of the recent FanExtra resources that really stand out to me: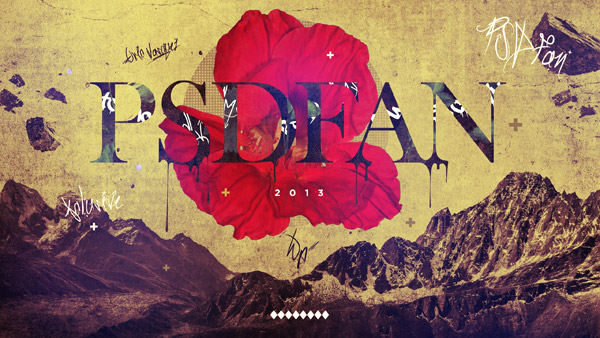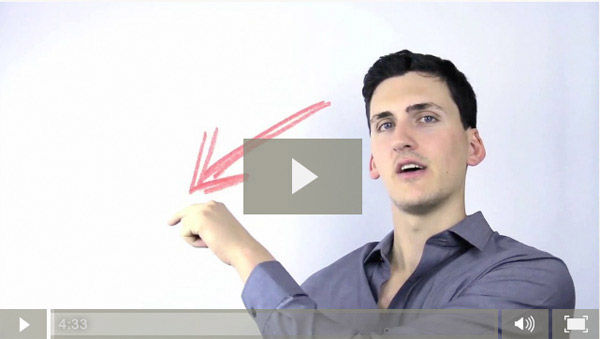 FanExtra giveaway for members
Access All Areas are being treated to a giveaway of five 1 year FanExtra memberships. Considering the $69 value for all the design resources, video courses, critique services and tutorials it's going to be a real steal to get it all for free! To be in with a chance of winning, simply add a comment below giving a brief insight into what kind of design you're working on at the moment. The five winners will be chosen at random on Friday 20th December 2013 and notified by email.
Enter the FanExtra Memberships giveaway
$1 coupon code for everyone!
If you're not an Access All Areas member, or if you just can't wait for the giveaway period to end why not make use of this special coupon code to get your first month FanExtra membership for just $1? Enter the code fanextra1dollar during checkout of the monthly plan to receive your discount.
Get your first month FanExtra membership for $1 (Code: fanextra1dollar)
The Winners!
Congratulations to Marty, Shane, Marcus, Asya and Storm who were all drawn out as lucky winners of FanExtra memberships.
If you didn't win, you can still give the FanExtra membership a try for just $1, using the coupon code 'fanextra1dollar' at checkout.
A message from Tom:
Being the super nice guy that he is, Tom from FanExtra wanted to say thanks to all the Access All Areas members who took part in this giveaway and share a little message:
We have a fantastic community of creatives, all helping each other and giving excellent feedback to improve. This is the absolute best place to get unlimited, detailed feedback on your design work with specific, actionable tips to improve it. Our members are continually amazed by the quality of work they're able to produce. Take a look at this piece, created by one of our star members Henk, just 3 weeks into using Photoshop:
If you post you're work, you're guaranteed to get me (Tom) and several of our other experts walking you through your project every step of the way. This is what we're passionate about, and the community is buzzing with talent, be it beginners or veterans.
As well as this unlimited feedback and forum community, you of course get access to the hundreds of tutorials, and thousands of freebies in our members area.
I hope you'll join our little community, introduce yourself and start levelling up your design work. If it's not for you, then you'll get your $1 back, no questions asked. We want every member to get huge benefit from our community, otherwise there's no point!
Thanks for the awesome comments everyone, and I look forward to working with you soon.
Tom
PS: Don't forget: Using the coupon code 'fanextra1dollar' at checkout let's you get your first month for just $1.'