Creoly is an online stationery shop aimed specifically at creatives. Their range of books & notepads as well as various pens & pencils is enough to make any designer go weak at the knees. Alongside their collection of useful sketching and planning products, Creoly also stock some fantastic resources from top brands such as the Action Method range from Behance. This week Access All Areas members are being treated to another giveaway. Creoly has kindly donated five 9″x10″ dot grid books to be given away to members, enter now to be in with a chance of winning one yourself.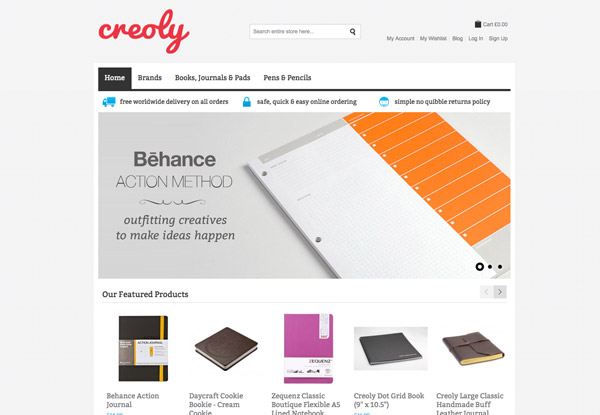 Based on a philosophy of beautiful design and exceptional quality, Creoly has collected a range of notebooks, journals, pens, and accessories from around the world. They are Europe's biggest stockist of the popular Behance Action Method range of amazing products, which are particularly popular with creatives who appreciate premium quality stationery to inspire them to sketch, write and share their ideas on paper.
If you're interested in checking out the Behance range, or any of Creoly's other products yourself, everyone can enjoy a 10% discount with the code SPOON10.
Creoly Dot Grid Book Giveaway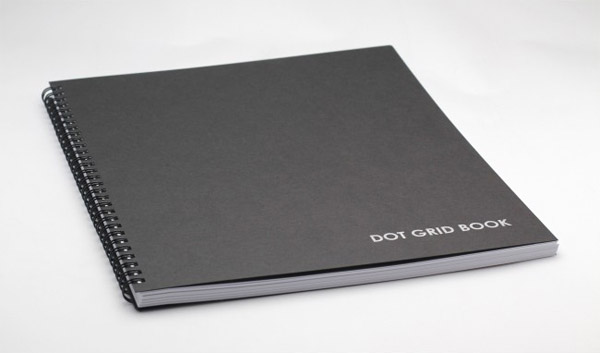 Creoly are kindly providing 5 of their fantastic 9″x10.5″ dot grid books to give away to Access All Areas members. Dot grid books offer an alternative to traditional lines and boxes, featuring a light geometric dot matrix which provides a subtle guide for your notes and sketches. Each book contains 100 pages of premium 140gsm paper, a heavy 400gsm black Pop'Set cover with pantone silver printed lettering and strong wirebound binding. This is a designer's dream, opening completely flat on a desk for maximum ease of use.
To be in with a chance of winning, simply add your comment below, giving a brief insight into why you would love to get your hands on a Creoly dot grid book of your own. The five winners will be chosen at random on Friday 15th November 2013.
Enter the Creoly dot grid book giveaway Members only
The Winners!
Congratulations to James, Shane, Jason, Carol and Sharon who were all drawn out as lucky winners of Creoly Dot Grid books.